Originally posted on November 26th 2016
As you will know from my last post, from the very early days I have been expressing milk for when Starfish and I wanted to go out. Over the last 12 weeks or so I have tried a number of different pumps, both manual and electric, with varying degrees of success. Obviously there are a number of factors which affect the amount of milk you can express such as the time of day you are expressing, what you've eaten and how much fluids you have drank. I find pumping in the morning gives me highest yield and it helps to have Starfish in the room with me at the time and a big glass of water to hand. That said, the variation of quantity between pumps was remarkable. On average I had less than 1/2 an ounce from the manual pumps and between 3 and 4 ounces with the electric ones based in 40-50 minutes pumping.
That was, until the Spectra S1 Hospital Grade Double Electric Pump came into my life. This piece of kit truly is a gift from the Gods.
It's quick and easy to assemble (instructions are included but I didn't need them). It gives the option of single or double pumping and has a rechargeable battery so that it can be plugged into the mains or used away from home when charged, giving around 3 hours running time on full charge.

One of the first things I noticed about the pump apart from the fact that it's super lightweight is how quiet it is compared to the other pumps I've tried. Some were so loud that they woke Starfish when he was asleep, which in turn meant I couldn't pump as when he wakes he's instantly hungry. Likewise if I tried to pump when he was occupied with his Dad, the pumps were again so loud that I couldn't hear the radio or TV over them despite being just a few metres away from them! With the Spectra S1 Starfish can nap while I pump and watch TV happily and importantly fully relaxed rather than feeling like a cow in a milking parlour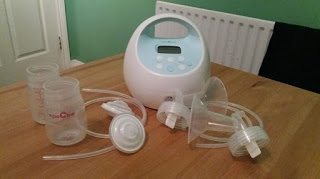 The Spectra S1 has a night light with gradual brightness settings and a handy timer which is set in 30 minute blocks and automatically stops after a cycle.

It's really comfortable with decent size flanges and it has 2 modes; massage and expression. It is recommended that you set the pump to massage mode at first until your milk starts to flow and the switch to expression mode. You also have varying vacuum levels and cycle time (strength and number of pumps per minute). With this level of customisation, pumping is comfortable and painless while at the same time allowing you to get maximum possible yield. Some of the other pumps I've tried left me sore and even bruised after a 40 minute session but the Spectra was gentle and super efficient. So much so that after less than 30 minutes I had a huge 10 ounces of milk, more than double what I've ever achieved with the other pumps and in less time.


Spectra S1 Hospital Grade Double Electric Breast Pump isn't the cheapest on the market but I would highly recommend it for comfortable and efficient pumping that won't take up hours of your day. In fact for busy breastfeeding mommas who need lots of milk, fast, I'd say this is a must have.
In the lightweight box you get
S1 Pump motor
Breast shield set x 2
Backflow prevention filters x 2
AC adapter x 1
Inbuilt rechargeable battery(can be used plugged in or runs with the battery
Collection bottles x 2
Bottle stands x 2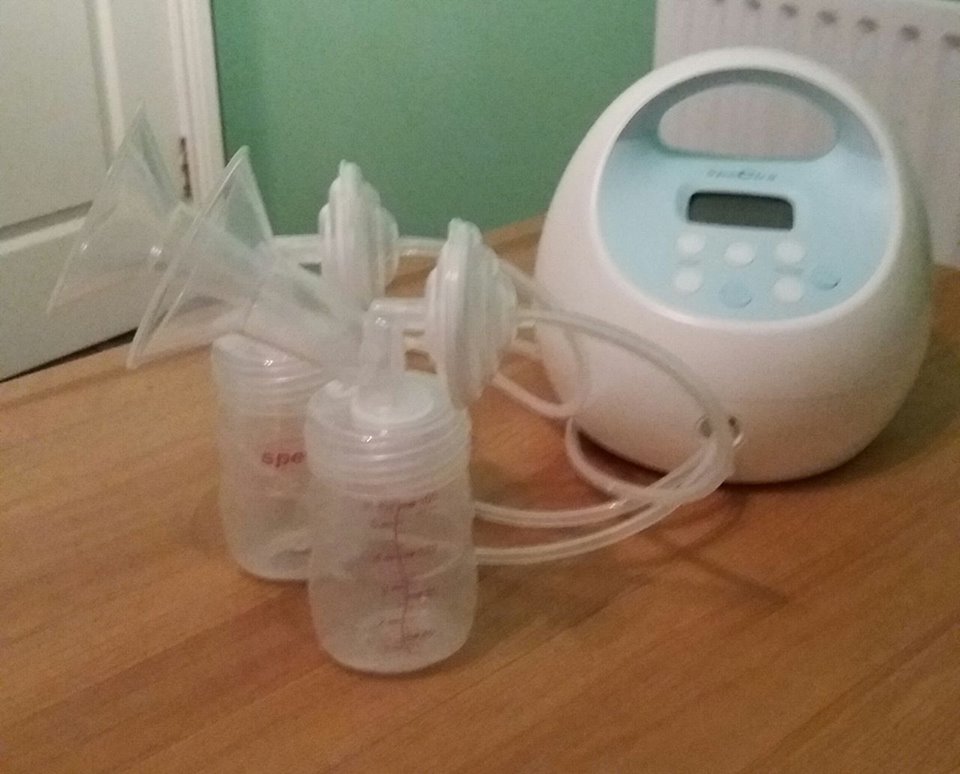 Mum's in the UK, you can buy your pump here Spectra Baby UK or Anawiz

Mum's in Australia or New Zealand get yours here http://spectra-baby.com.au/ref/WheelieMomma
Rental options are also available if you want to try it out before purchasing but take it from me, you need this pump. Go on, treat yourself!